About Cessna's Taxidermy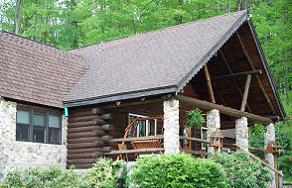 Cessna's Taxidermy is a full-time, full-service taxidermy shop, serving sportsmen for over 32 years. Established in 1977, we are one of Pennsylvania's largest shops; mounting a full range of game from all over the globe, including North America, South American, Africa and many more, wherever hunters may go. Owner and taxidermist, Cliff Cessna, is fully dedicated to the profession and is a lifetime member of both the Pennsylvania Taxidermist Association and the National Taxidermy Association. Having been a lifetime hunter and fisherman, he fully understands how much sportsmen value what may be an once-in-a-lifetime trophy and strives to produce quality mounts at reasonable prices. Our experience in raising whitetail deer, fish, waterfowl, and turkeys (through our work with wildlife rehabilitation) has provided us with an intimate knowledge of wildlife which enables us to add that extra realism in our mounts that is so often lacking in other taxidermy.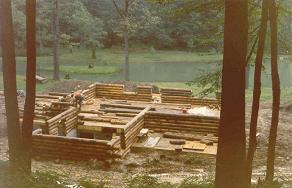 We mount all of our big game using only quality tanned hides from only the best tanneries. Big game can be skinned onsite and the meat returned. We have extended hours over the big game seasons and can give detailed instructions on proper skinning methods. Please call for instructions. All big game must be field dressed before bringing in. We mount many fish and they should be chilled as soon as possible. They can be brought in fresh or frozen by wrapping in wet paper towels then put in a plastic bag and freeze but please do not gut the fish. Birds should be brought in fresh to be skinned or frozen whole, first by wrapping the bird in dry paper and then placing in a plastic bag. Birds brought in within the same day need not be field dressed. Furbearers should be hung by the back feet to cool down and should be frozen whole or brought in as soon as possible because they are difficult to keep long. Care should be taken to select nice specimens for mounting furbearers. Prime hides from October on make the nicest mounts. The same is true of birds, early season birds especially young birds can be full of pin feathers, not yet developed, and make poor mounts. Our turkey mounts are done with freeze dried heads, not artificial ones, and we encourage you to bring it in to be skinned so not to waste the meat. We have a large display room with a wide variety of mounts for customers to see. With four full time employees, we are able to handle the volume of work entrusted with us and are able to still give a reasonable turn-around time. Cessna's Taxidermy also manufactures many of the forms we mount on, which are unavailable anywhere else because we do not sell them. Please call with any questions (814)371-7639.
We occasionally have mounts for sale, and we also sell Cuddeback trail cameras. I have talked with many trail camera users and feel Cuddeback is the best brand out there. I sell trail cameras because I feel they are one of the most exciting gadgets sportsmen can purchase that offers a year round window into the secret world of wildlife.
Cessna's Taxidermy strongly supports the Rocky Mountain Elk Foundation, Wild Turkey Federation, Ducks Unlimited, Trout Unlimited, Ruffed Grouse Society, Pheasants Forever, Pennsylvania Wildlife Habitat Unlimited, NRA, the PA Game Commission, and the PA Fish and Boat Commission.